Security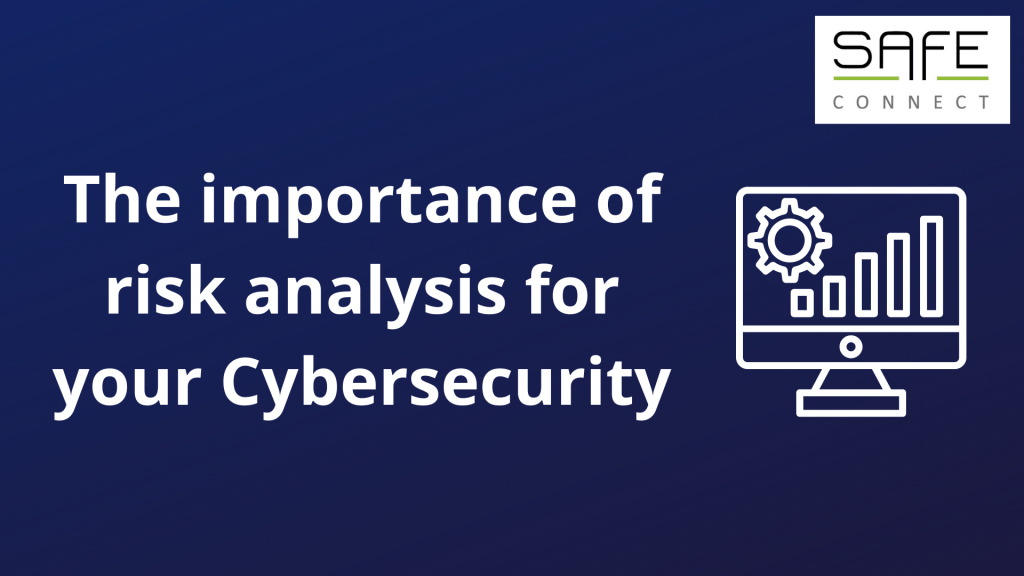 The importance of risk analysis for your Cybersecurity
In the digital age, cybersecurity is a critical concern for individuals, businesses and governments around the world. One of the most important tools you can use as an organization to protect yourself from cyber threats is a thorough risk analysis.
What is a cyber risk analysis?
A cyber risk analysis is the identification, analysis and prioritization of potential risks to your IT systems and data. It involves calculating the potential impact of these threats and determining how likely they are to occur. This is a standard part of the Cybersecurity Assessment at Safe-Connect.
Setting up a risk analysis
There are several steps involved in conducting a risk analysis, but once the risks are analyzed, your organization can prioritize them based on their likelihood and impact. This allows your company to focus its resources on the most pressing risks first. For example, you might choose to start with the basics. Consider a password manager, user awareness training and multifactor authentication to strengthen your access control. After establishing the basics, advanced security techniques will follow. That way, you protect your organization with multiple levels of security.
Risk analysis is an ongoing process because the threats and risks your organization faces may change over time. It is important to regularly review and update your risk analysis to ensure that you remain adequately protected against new threats. This is part of our Cyber-Proof Subscription.
Cyber Risk analysis in a nutshell
To summarize, risk assessments play a crucial role in cybersecurity for your organization. They are used to identify, prioritize and develop strategies to protect against risks. That's why this is included as standard in the Safe-Connect Cybersecurity Services package.
Are you concerned about the security of your IT environment? Our cybersecurity assessment, offered in partnership with Microsoft and Fortinet, is here to help you.
Our team of experts assesses your current security measures and identifies potential vulnerabilities. We then give you a comprehensive report with our findings and recommendations for improvement.
Contact us