Security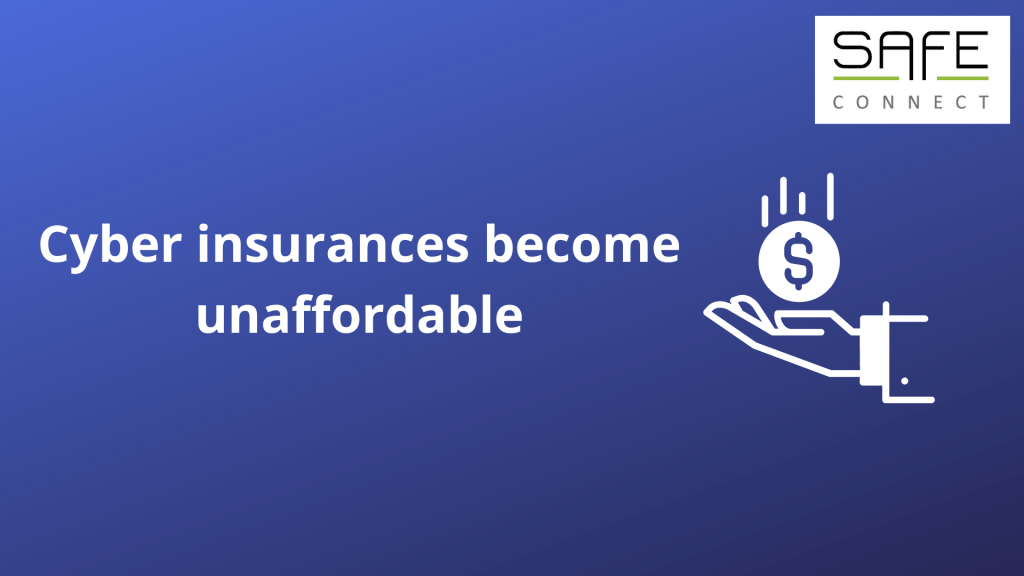 Cyber insurances become unaffordable
In the event of a cyberattack, are you sure you can recover your critical data? Many organizations are concerned and are looking for a way to protect themselves. A cyber insurance policy often jumps to mind first. While such insurance can provide some financial protection in the event of a cyber attack, it is important to consider the limitations of this coverage and the benefits of investing in strong cyber security measures.
Does a cyber insurance policy cover all cyber incidents?
In most cases, no. Cyber insurance only covers recovery costs up to a certain amount. Since hackers want to cause as much damage as possible, these costs go up quickly. Consider, for example, your business-critical components being unusable for several days. That would cause enormous business damage. If these recovery costs are far above the maximum insured amount, you're still at a loss.
In addition, soaring insurance premiums and more exclusions in terms and conditions are making it increasingly difficult to make a claim. So it's a matter of getting past the fine print.
Other things that are often not insured, for example:
Defense costs when they are not covered and which the insurer has not approved in advance
Costs exceeding the maximum insured amount
Gambling
Wars or atomic reactions
Outages or service interruption
penalty payments
Furthermore, a cyber insurance policy can provide financial protection in the event of a cyber breach, but no real protection against the attack itself. Insurers do offer the option of assistance and advice. But it is too late at that point. Mario Greco, the top executive of the insurer Zurich told De Tijd in December 2022, "Cyber attacks are becoming so frequent and disruptive that they are gradually becoming uninsurable.
Get ready with a cyber recovery plan
Cyber insurance is not the solution for you when it comes to preventing cyber attacks. For starters, they are expensive and do not provide a long-term solution. The best way to protect yourself is to be prepared and have a cyber recovery plan.
This plan covers the steps to be taken in the event of an attack. It is intended to serve as a tool for faster and easier recovery from an attack. It includes security measures such as data backup and recovery, setting up a secure network and implementing internal user awareness training.
Further development of your security
In addition to having a cyber recovery plan, it's best to invest in high-quality security solutions. Examples include a managed work environment, Azure Virtual Desktop, Next Generation Firewalls and Password Managers. With the right preparation and measures, your risk of a cyberattack reduces and you ensure that you can recover faster.