Security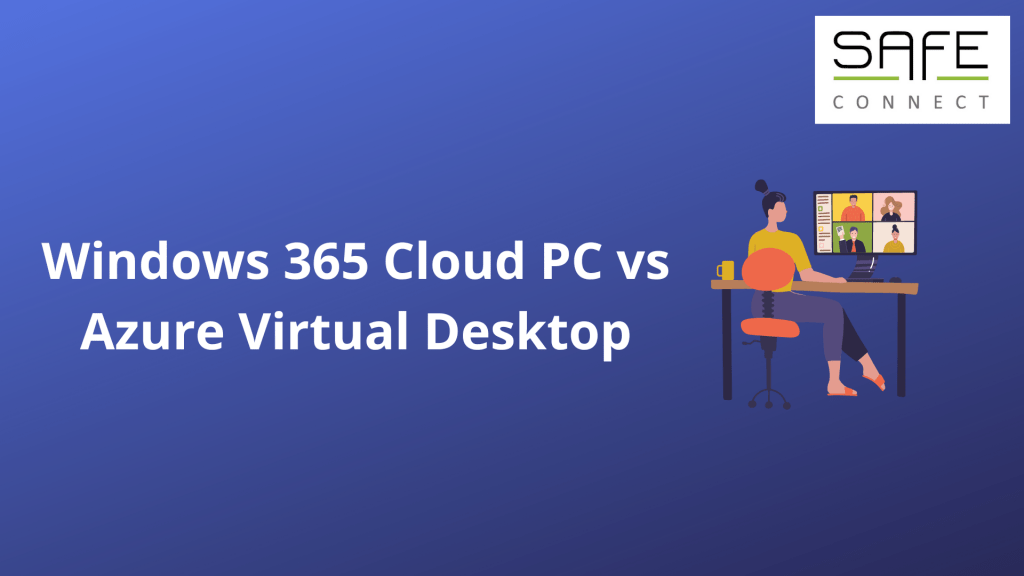 Windows 365 Cloud PC vs Azure Virtual Desktop: which one suits your business?
Are you looking for a virtual workplace solution for your employees? Virtual Desktops are in demand because you work in a secure and familiar environment regardless of location or device. Microsoft is promoting 2 types of Virtual Desktops: Azure Virtual Desktop (AVD) and Windows 365 Cloud PC. This offer raises a lot of questions. In addition, as an organisation, you face a challenge in choosing the right solution. With this blog, we will help you on your way to make your pick.
Azure Virtual Desktop vs Windows 365 Cloud PC
The battle has begun. Time to look for the best choice for you. It's useful to know that they both run on the Azure Platform. That means you can expect high-quality virtual desktop technology with both options. But while they are very similar, there are some distinctions that can be made. We take a look at the main differences between the two virtual workplace solutions:
Windows 365 Cloud PC:
Easy to configure: the virtual working environment is ready to go for your employees with just a few clicks. Even without a solid amount of IT knowledge
Limited flexibility: there is little to no control over the configuration of the machine
You pay a fixed price per month, regardless of usage. That can also result in a higher price
There is no way to adjust the performance of the virtual machines without assigning a new license
Each virtual machine is assigned to 1 user, so per machine you need a license.
Azure Virtual Desktop:
High flexibility ensures the computers adapt to your employees
You pay for what you use, smart configurations such as multi-user sessions reduce costs and strengthen your security
Advanced monitoring with Azure Monitor allows for proactive management with high-level security
Good configuration requires a lot of IT expertise.
Fully optimised for all your trusted Microsoft 365 apps and business software
Which of the two is your suitable solution?
Windows 365 Cloud PC is attractive for smaller companies where flexibility is less of an issue. With simplicity, your employees will quickly get to work in a familiar environment. Because of the fixed price per month, you are sure of your spending, but you do lose the opportunity to cut costs. In addition, you get little control over the set-up of your virtual environment. For smaller organisations that do not want to deploy special business applications and want to get started quickly, this is definitely a strong contender.
Azure Virtual Desktop takes the win over Windows 365 Cloud PC for growing enterprises. That's because you enjoy virtual machines that are fully scalable, configurable and manageable with advanced settings and policies. This way, your virtual desktop is tailored to the needs of your organisation. In addition, AVD offers the possibility of multi-user sessions. This means you can have several employees on 1 machine. Finally, with the pay-as-you-go model, you only pay for usage. Which is great for your pocket!
TL;DR:
Windows 365 Cloud PC is the right choice for you if you:
Want to use a virtual desktop without an experienced IT team
Want certainty based on a fixed price per month
Do not need a flexible environment
Azure Virtual Desktop is the right choice for you if you:
Are a growing organisation and want all your employees to work securely in a virtual environment
Benefit from high flexibility with ability to reconfigure virtual machines
Want to save costs significantly with smart configurations
Still unsure which desktop technology suits your business? Talk to our specialists! Together, we will discuss your digital journey and choose the right solution. You can also always request a cost estimate. That way, you can be sure of the best choice for you and your employees.
Request your cost estimate