Security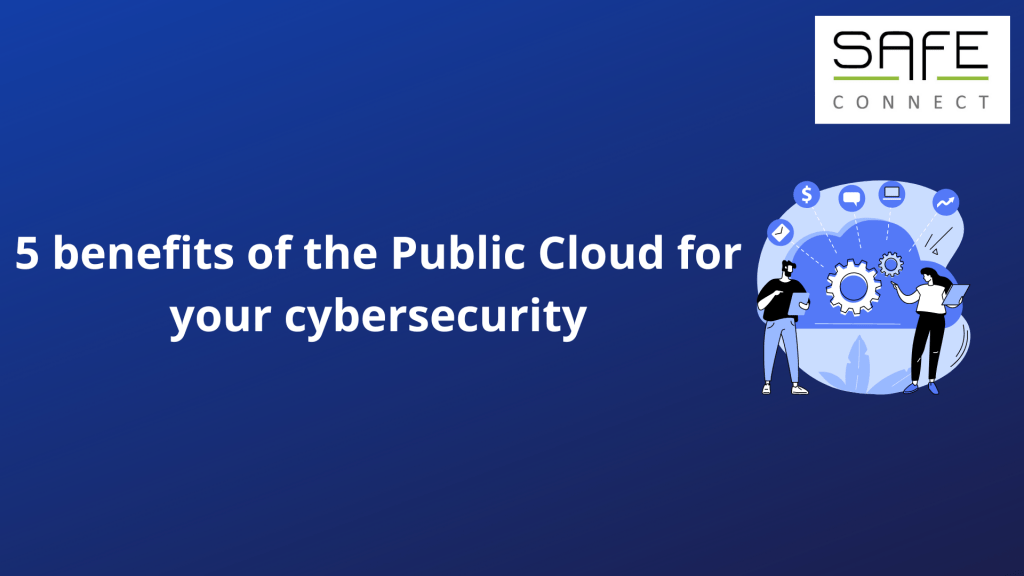 5 benefits of the Public Cloud for your cybersecurity
Public Cloud, a term that has been gaining traction in recent years. That's because, as an organization, you want to benefit from a scalable IT infrastructure. Another important aspect of moving to the Cloud is the strong security of data and applications. In this blog, we discuss how public cloud computing strengthens your organization's cybersecurity.
Here are 5 benefits of Public Cloud for your cybersecurity:
One of the main advantages of public cloud computing is the ability to implement centralized security. Cloud providers have specialists dedicated solely to securing your infrastructure. As a result, you enjoy high-quality cybersecurity. In addition, Cloud providers offer advanced security solutions such as firewalls, DDoS protection and identity and access management. At Safe-Connect, we combine Microsoft and Fortinet to deploy a complete solution on a large scale.
Another advantage of the public cloud is the ability to tailor security based on your organization's needs. This means that as you grow, so does your security. This makes it possible to implement security solutions that would otherwise be too expensive to implement locally. Cloud providers offer flexible subscription models for hosting security solutions, so you only pay for what you use. So it's good for your wallet!
Automation of security is another benefit of public cloud computing. Cloud providers have implemented automated processes to improve the security of their infrastructure. This means that, as an organization, you benefit from continuous monitoring of your systems. If a security incident occurs, it is quickly noticed and action is taken to minimize the impact.
Cloud providers offer advanced security technologies that you as an organization could not afford on your own. For example, they have AI-driven security that can detect anomalies and take immediate action to avert a threat. This keeps your organization at a high level of security.
In the event of a security incident, public cloud computing offers excellent backup and recovery capabilities. The cloud provider stores your organization's data in multiple locations so that in the event of a disaster or failure, data can be quickly restored. This way, you always have peace of mind about your valuable data.
Implement cybersecurity at all levels
However, it is important that cybersecurity should be in order in all areas of your organization. You do this by using security solutions at different levels. For example, consider implementing strong passwords, access control, regularly updating software and making employees aware of cybersecurity risks.
As a Managed Security Provider, we are able to provide you with a total solution. Schedule a free appointment with our specialists today to discuss your customized solution.
Maak een gratis afspraak